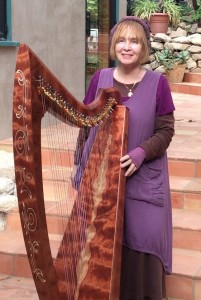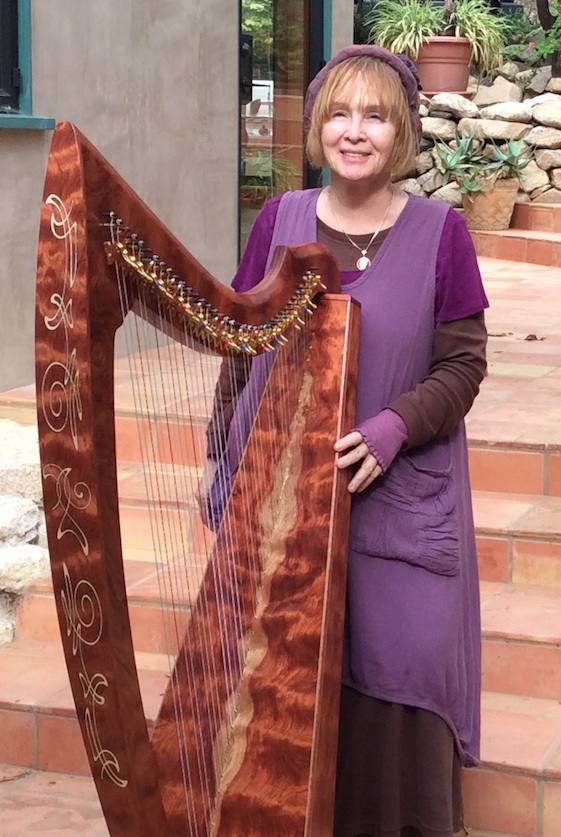 A childhood love of mythology drew Cynthia onto a path of musical storytelling.
Her unique sound possesses a purity and soulful expression reaching from prayerful to whimsical.
Cynthia is a creative, passionate musician and published composer.  She performs and teaches internationally. Cynthia's music is heard on many soundtracks and recordings, including her album, "Beyond All Telling".
Buy the Album
---
Welcome! We invite you to experience the Arts of Harping . . .
During your visit, meet Cynthia and listen to her music in the Media Gallery.
Hear Cynthia play "Age to Come":

Find out what's happening from News & Events updates.
Browse our Store offering CDs and printed harp sheet music by PullingStrings Press and Lesson Plans from our teaching studio.
Imagine the charming atmosphere live harp music can bring to your Wedding or Special Event.
Have you ever dreamed of enriching your life by learning to Play the Harp?
Are you a harpist or teacher seeking Mentoring for deeper skills; artistic or professional development?
Relax and learn about the therapeutic effects of Healing Harp Music.
Discover a variety of Services: presentations, concerts, events and activities involving a harp performance or a harp-themed educational class.
Explore the enchanting world of the harp on the Resources page, offering links to sites about harps, harp music, harpists, harp-related publications, organizations, harp builders and harp merchandise.
Contact us for more information.
What's So Special About the Harp?
The music of the harp is mystical and magical.
Its dulcet voice may bring you to tears or lull you to sleep; the shimmer of its strings rouses dancing feet.
It is the only musical instrument to evolve from being a weapon (the
warrior's bow) to an instrument of peace and healing.
Live harp music is a comfort for the sick, hurting and those in need.
Harp music can envelop your work or study environment in serenity and evoke moments of gentle reflection.
The mythic, spiritual powers of the harp have inspired, refreshed and celebrated
life for centuries!